Dreaming of Summer? So are we!
The anticipation of sitting on patios, taking advantage of our amazing Okanagan backyard, and packing away the overflowing closet of winter gear is the closest adults get to that pre-santa excitement enjoyed as kids. We have rounded out the must-have essentials to get you prepped and ready for summer. Once summer hits, sit back, relax and enjoy every moment.
Create a Backyard Oasis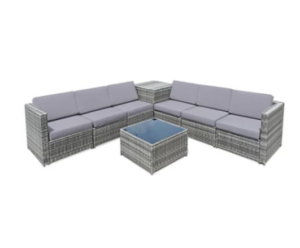 The past few years have increased the focus on creating an ultimate backyard oasis. If travels take you no further than your own backyard, create a five-star experience for all to enjoy.
This sofa set from Hudson's Bay is not only stylish but takes functionality to a whole new level with a storage box included.
The ability to configure the sofa in a variety of different ways makes the most out of this set.
Arrange for afternoon cocktails with the neighbours and in the evening reach into that storage box and grab your cozy blanket and configure sofa so you can lay down and star-gaze.
Need a little extra warmth and ambiance? A fire table has become an outdoor staple to prolong those summer nights and enjoy a s'more or two. Speaking of s'mores, we have to admit that our first reaction when we saw these Stuffed Puffs from Showcase was how has no one thought of this before!?
Fresh and Functional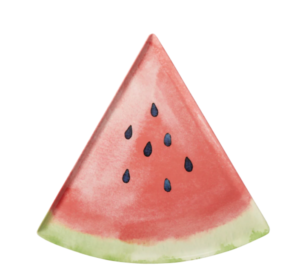 Hosting in summer is more playful and casual than cozy winter dinners, so embrace that and have some fun with your dinnerwear and accessories. We love these acrylic plates for those whimsical design and fresh summer colours.
Going stemless means adding more stability and less stress on spilling that amazing summer cocktail. To keep beverages cool and protect against the hot summer sun, grab yourself a Corksicle bottle from Sport Chek. I may have heard from a friend 😉  that these can hold an entire bottle of white wine.
Bring on the Games!
If your summer dreaming means less indoor and more outdoor, keep a variety of games and activities at hand. Grab the crew for a friendly game of Spikeball. Being an easily portable game means whether backyard or beach, you are set up for a game within minutes. Ring Toss may have been around for many years, but this version with a twist will keep everyone of all ages entertained.
Looking for an activity that won't highlight those overly competitive people in the family? Grab a remote control vehicle from The Source and create a challenging course to get through. If your family is the type that everything must be a competition, don't stop at just one, grab a set and let the races begin!
We have all lived life in a bubble over the past few years, but what about a REAL bubble. Kids will be all over this, but let's face it, your curiosity will get the best of you and we guarantee you will surprise yourself at your eagerness to get back inside a bubble.
Beat the Summer Heat
Move over Slip n' Slide, there is a new kid in town. This one may be a little easier on the body too! Stay cool and have some laughs with Smash 'N Splash from Canadian Tire. But, if you really want to become the neighborhood hotspot for the toddler demographic, step up your water game with this incredible Water Park & Bounce House. Make sure your slather on that sunscreen as this will provide hours of endless fun for little ones.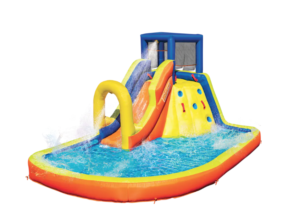 If you can't fully beat the heat, protect yourself from the sun with the perfect summer hat. With so many styles out there right now; baseball, bucket or sun hat you can have the perfect hat for every occasion.
So many great finds at Village Green Shopping Centre to get you ready for summer, start now so when summer hits, your only job is to soak it all in.
Want to create your Summer Wish list or check out more summer finds? Head over to our SHOP page.