Whatever the age, let their personality shine.
Many of us wish summer would last forever and yet somehow every year the season feels a little shorter than the last. As grown-ups, we long for the lazy days of summer when we were kids. Those days of a warm summer breeze, sticky popsicle hands and sand between our toes were magical. There was something equally exciting though when your parents announced it was back-to-school shopping time. That feeling of anticipation of which teachers and classmates you would be with and the smell of fresh school supplies as you jammed your backpack to its limits. It was almost as if the bag was also bursting with excitement over the year ahead.
There is no shortage of expressing yourself through school supplies and while certain items on the shopping list (talking to you Mr. Black Sharpie) are limited in selection, others offer a wide-assortment of colours, patterns and opportunities to display your personality. We have rounded up some great finds for all grades to add to your back-to-school shopping list.
Little Kiddos
Back to School Boards dominate the social feeds the first days of back-to-school, for good reason.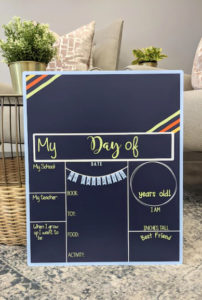 It is an adorable way to capture your child at each grade and stage of life. We may swear that we will always remember exactly what they looked like in Kindergarten or Grade 1, but as years go by, the image of your child in each stage of life blurs a little more. Plus, it is great for those that you wish to keep in touch with to see how quickly the kids are growing up and have some laughs over their answers on the board.
If kids have headphones on their back-to-school list, we recommend these ones from The Source. They are sound limiting, which means that you protect your kid's hearing. Before you know it, those kids become teens and both of you will be looking for noise-canceling ones, but for now, these check the box for quality, price, and protection.
Giving your locker or book bag a little bit of personalization can be a fun way to set the tone right from the start. Whether it is a simple little pocket to store essentials like this School Locker Organizer from Claire's or this sequin-filled Unicorn Iridescent Backback.
Have a fidgeter on your hands? Toss in a couple of these notepads from Showcase. Keep their hands busy and their mind focused.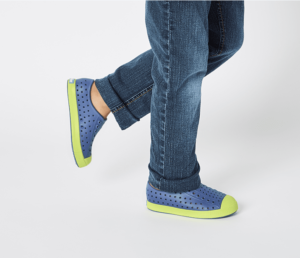 Looking for quick slip-on shoes that are shock absorbent, odor resistant, hand-washable, and come in an infinite assortment of colors and treatments? Look no further than these Native Kids Shoes from Sport Chek. With no laces to worry about they are easy for little ones to slip on and off and when snack time decides to drip onto the shoes, they are a breeze to wipe clean.
You get what you pay for…and we 100% stand behind Paul Mitchell's Baby Don't Cry Shampoo and spray detangler. Don't be fooled by the name, this isn't just for babies and is one of the best for fine hair that tends to get easily knotted and tangled. Mornings are crazy enough with everyone getting back into routine, don't add the layer of detangling a grumpy-morning bed-head to it.
Big Kiddos
Speaking of bed head, sometimes there is just no saving a well-slept-on head of hair.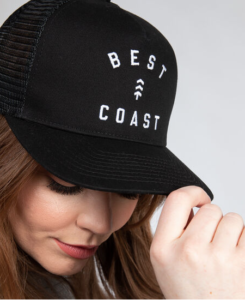 Full disclosure, there is a chance we could be just a wee bit biased, but we say this Best Coast unisex ball cap from Bootlegger is a great solution for those bad hair days.
Have older teens? Make sure you have them do some quality checks on their underwear supply. Start September off with hole-free underwear. Milano's carry's the infamous Saxx underwear and Hudson's Bay is always good for finding some BOGO deals.
'Dress for Success' they say! Well, pulling a Harvard Shirt over the head definitely gives your brain a little extra motivation in the morning. If Harvard isn't where your heart is set Bluenotes has many other collegiate options that will fit whatever your future plans are for.
Just because you are stocking up on the basics, doesn't mean you need to BE basic. This t-shirt from Warehouse One has the comfiness of a classic tee with a little extra style to show off your personality.
The Shacket isn't going anywhere soon and we have to say we are definitely ok with that as it is the perfect solution for those temperature-swinging fall days. Eclipse, Bootlegger, and Bluenotes all have a large assortment to choose from.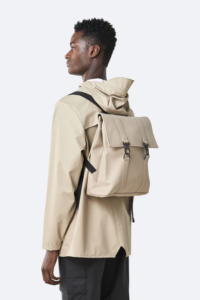 It is no longer difficult to combine fashion and function when it comes to backpacks and bags for school. Whether you prefer sporty, classic, or fashion there is so much selection, you may wish to consider changing bags each quarter. We are obsessing over the MSN Bag Mini from Man Woman Home and the best part about this modern bag is that it is waterproof!
Whatever stage the kids are at, make back-to-school shopping a fun thing to do together. With younger kids let them pick out things that reflect them and with older allow for two shopping trips. One they can plan with their friends, but save some items for a planned family time to go. Make plans to grab lunch before or after and enjoy those special moments, even the ones where you disagree on style. 😉
Looking for more great Back to School shopping? Check out the Back to School section on Village Green Shopping Centre's SHOP page. Make a wish list of your favorite products, see if inventory is available before you arrive, or purchase and have it delivered right to your door.