Top Gifts for Dad this Father's Day
Trying to fit the perfect gift for dad can be a difficult task. What do you get the guy that has everything and when he doesn't, he goes out to get it? We have found some unique and special gifts to make him feel like the special guy he is.
The Foodie Dad
Have a dad who is obsessed with perfecting his kitchen game? Finding the perfect gift for the Foodie Dad is the best because let's face it, whatever you get, benefits you too…as long as you get invited to the table!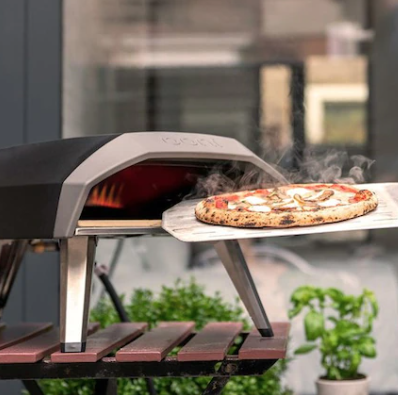 The Ooni pizza Oven from Coles can serve up an amazing wood-fired pizza pie in under 60 seconds! And since each pizza is customizable to the individual, it is the perfect family dinner that leaves everyone happy.
If your dad hasn't jumped on the smoker train yet, use this Father's Day to check that box. Canadian Tire has a huge range of smokers at a variety of price points. The low and slow approach to using a smoker is the best to remind dad to slow down the pace and putter in the yard, while the delicious aromas of dinner flow over the backyard and tease all the neighbors.
Just when you think you don't have a single shelf left for another small appliance, along comes the Air Fryer. Every third Instagram post or Tik Tok is a mouth-watering air fryer recipe. Let dad add to his King of the Grill title and see if can become a master air fryer.
Does your dad have a secret stash of treats for those times he feels indulgent or is he just a sucker for anything from Purdy's? Either way, the Dad's Stash is sure to satisfy his sweet tooth. The odds of him sharing this gift have just gone down!
The Mixologist
It is important that to showcase your skills as a mixologist you must have the right tools. We love this 3-piece double jigger set from Hudson's Bay. Three different finishes helps elevate the look of the set.
In the category of things you didn't know you needed until you have it is the Ice Cube Maker. It is as stylish as it is functional for those that love to host. When it looks this good, you are happy to leave it on your bar for those impromptu gatherings.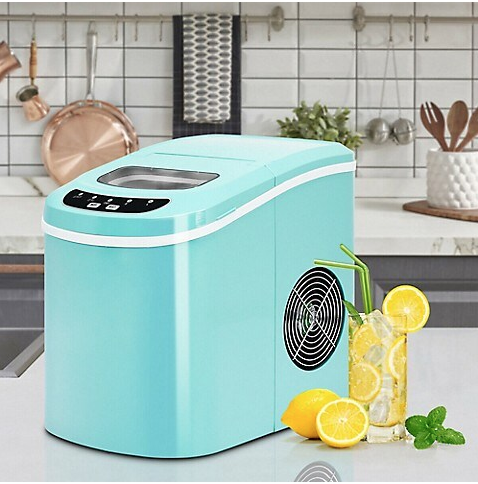 Calling all Whisky lovers! This shirt is sure to make dad smile, pair it with a bottle and that smile will get even bigger.
We love the hot Okanagan summers as much as the next person, but when that hot Vernon sun is beating down and melting the ice from the fancy new ice machine dad won't be happy. The Yeti needs no introduction as it has become the go-to beverage holder for anyone who likes to keep the drinks cold and refreshing. With an array of sizing the Yeti from Sport Chek will earn you serious brownie points from dad.
Sports & Wellness
Think back, think way back. Have you checked off the requisite dad gift …the  'got him a tie' gift? If not, look no further than Lids. While Lids may feel like a surprise spot to pick your Father's Day tie, we feel it is very important that the closet has at least one tie in it that supports his fav team. Especially for next year, when Canucks make that long playoff run. 😉
If your dad is looking to buck the stereotypical dad-bod, hit up GNC for his fav protein powder and a fresh new Shaker Cup.
For the gamer into eSports surprise him with a new controller. Up your gifting game with a handmade gift certificate attached to it for some quality father-kid bonding time.
Fashion
We have your dad covered from head to toe! If your father hasn't been swayed into trying to look like Maverick with an aviator frame, we suggest this super cool pair from Boathouse. Pair those cool shades with a Tropical Print Shirt from Bootlegger and some bling from Michael Hill and he is ready to relax in style.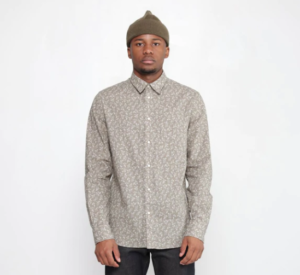 If you haven't done it yet, stop by and check out the newest store at Village Green; Man Woman Home. They have a ton of cool fashion finds like this classic Button Up. If your dad constantly looks like he stepped out of a GQ Magazine, choose some great accessories from Milanos.
If you like a gift with a little whimsy, there is a large assortment of comical Boxers from West49. To get a good laugh out of him, wrap up a new wallet like this one from Below the Belt and add a note saying, "I know I may put a little wear and tear on your wallet so thought a fresh new one would be a great gift."
Under $40 Finds 
There is no shortage of fantastic finds for dads that are under $40 at Village Green Shopping Centre. Here are just a few of our favorites:
If you haven't smelled Citrus Body Wash from Every Man Jack yet, you are missing out. No overpowering perfume scent, just the smell of fresh and clean. Lifestyle Naturals has an Every Man Jack Kit. Who said Moms are the only ones that like to pamper themselves?
Bring out your creative side and design a free car wash gift coupon, package it up with a bucket of must-have car washing accessories from Canadian Tire.
What dad doesn't have a soft spot when it comes to his kids? Take the time to fill out Things I Love About Dad from Coles and you will make this Father's Day one that he will remember and look back for many years to come.
Looking for more great Father's Day Shopping? Check out the Father's Day section on Village Green Shopping Centre's SHOP page. Make a wish list of your favorite products, see if inventory is available before you arrive, or purchase and have it delivered right to your door.